Restaurants & Bars
Share memories and meals as a family at any of the specialty restaurants at Bahia Prinipe Grand Turquesa. Everyone is sure to find something to love, even your youngest child. Complete your fun-filled day enjoying a delicious break together.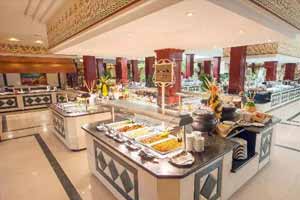 Las Dalias
Main Restaurant - International Buffet
Where everybody in the family will find their place. Join us for a delicious meal as your kids savor their own food and space in the exciting Bahia Scouts themed Kids Corner.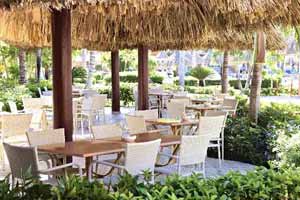 Pool Restaurant
International cuisine
Enjoy your meals and drinks by the pool, in an ideal setting for relaxing in the comforts of our hotel and savoring our rich and varied cuisine.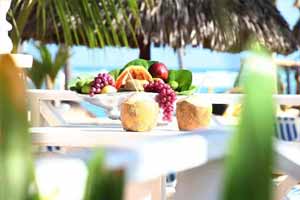 Beach Restaurant
International cuisine
Savor delicious meals and drinks while you enjoy the fascinating scenery. Come and try our exquisite culinary offerings by the seaside.
Á la carte restaurants to stimulate your senses.
All of the themed restaurants at Bahia Principe Grand Turquesa serve traditional cuisine from around the world that your family will truly love. Share memorable time together tasting the fresh, vibrant flavors of the Dominican Republic, you will be rsure that coming here was the right decision for you and your family.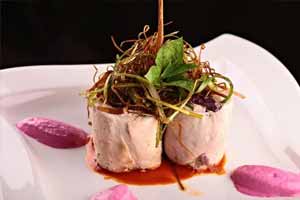 Los Corales
Dominican Restaurant
Get a taste of paradise enjoying all of the bold flavors we offer to you. Get a complete Dominican experience. Sample traditional dishes including fried plantains, spicy cibeño goat, and sanocho.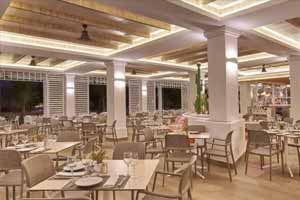 Tequila Restaurant
Mexican cuisine
Taste the vibrant flavors fresh Mexican ingredients, as you enjoy the best Caribbean views.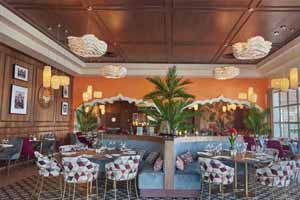 Thali
Indian Cuisine
Discover the flavours of Indian cooking in paradise. Exquisite dishes and an inviting atmosphere, an ideal opportunity to turn your dinner into a special evening.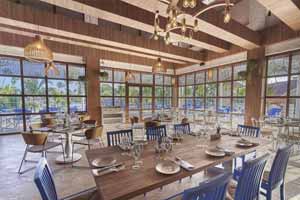 The Greek
Greek Cuisine
Sample the fresh vibrant flavors of Greece as you gaze upon the beautiful landscape of the Caribbean.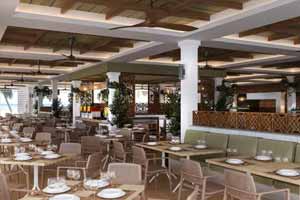 Rodizio Restaurant
Brazilian grilled meat served tableside
Take a trip to Brazil without leaving the beauty of the Caribbean: cooked meats served tableside paired with equally delicious sides.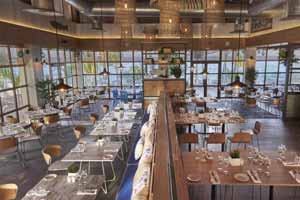 Fish Market
Perfectly prepared seafood
A taste of the sea. Experience the beauty of a freshly filleted fish and enjoy a meal with us in paradise.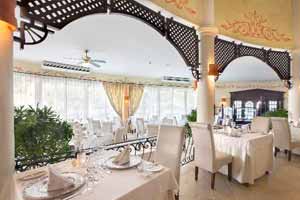 Capriccio Restaurant
Traditional Italian cuisine
Enjoy a traditional taste of Italy in the Caribbean. With each bite better than the last, everyone is sure to fall in love with our classic Italian creations.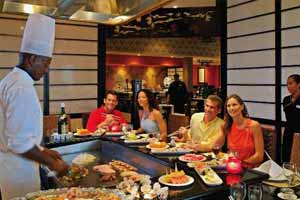 Maiko Japanese
Exciting Japanese cuisine and entertainment
Teach your kids the meaning of having fun with food. Watch flavors come to life as a delicious meal is prepared right before your eyes with a Tepanyaki dinner show or relax in à la carte regular table.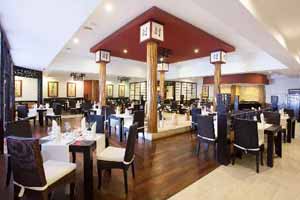 Mikado Japanese
Exciting Japanese cuisine and entertainment
Share a fun meal together. Join us for a traditional Tepanyaki dinner show, or a Japanese á la carte dish in regular tables and watch flavors come to life before your eyes.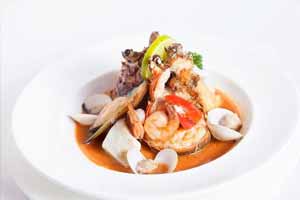 El Pescador
Fresh Mediterranean Creations
Redefine your understanding of freshly prepared Mediterranean food to order, and with all of the delicious flavor your desire, with a traditional touch.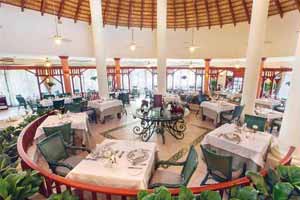 Garden Grill
Buffet style BBQ for the whole family
A meat lovers dream with endless combinations of perfectly grilled meats and savory sides.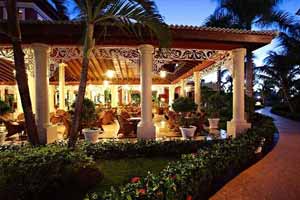 Bars
Live your own trip enjoying a drink in the bars located throughout the resort while you are getting ready for the next adventure.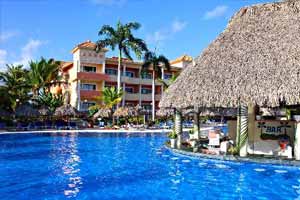 Pool Bars
Check out a place for the whole family: let your kids swim around the pool while you enjoy a drink at the bar. With tons of options our pool bars are sure to satisfy all of your family's cravings.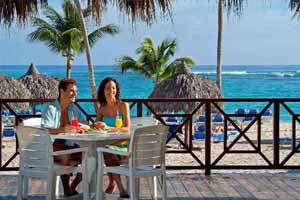 Beach Bars
Take some time for yourself to unwind, stick your feet in the sand, and watch your kids build sandcastles and play in the water from one of our beautiful beach bars.